Attorney, Mediator, and Communicator
Advocate Counselor Wordsmith
I work to solve issues at trial, in mediation, and on the phone. Sometimes I make presentations to a Mediator, sometimes I am the Mediator finding a common solution. While serving as a Special Referee and as a Law Clerk for a Circuit Court Judge, I also learned what it takes to make a decision. My journalism experience has trained me to speak well and write effectively. As a law clerk I learned what Judges and juries want when considering important and complex issues. My clients can be individuals and small businesses. Client issues can lead to a trial, a hearing, a mediation, or just a conference.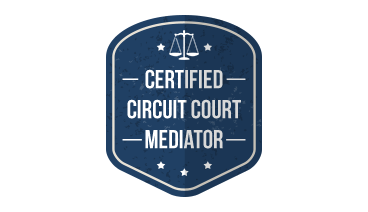 Car accidents, Truck Accidents, Worker's Comp, Products Liability, Slip and Fall
Death of a loved one? Call.
Protecting Your Assets: Wills, Trusts, Estate Administration, and Powers of Attorney
Fraud, Negligence, and Contract
Mold, Gas, and Other Exposures
Workers Comp claims & lawsuits
If you are looking for a lawyer for your injury case, ask these questions, and then make sure we talk before you sign: When do I get to talk to the lawyer who was in the commercial? Why do you ...